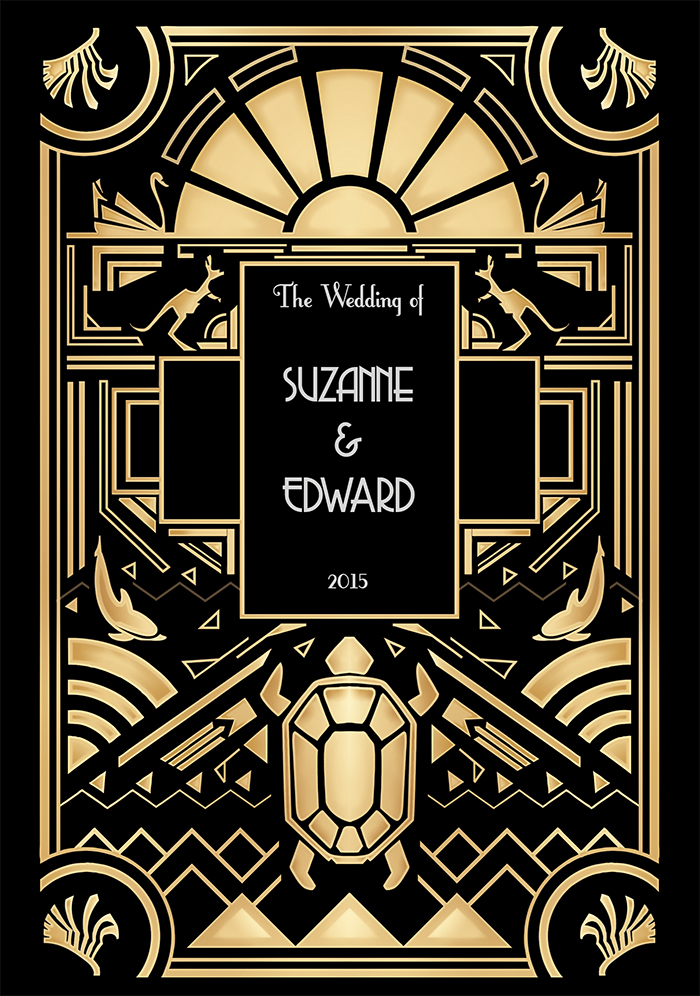 Art Deco Wedding Invitation
Brief: To produce an Art Deco style Wedding Invite to incorporate certain Western Australian features (e.g. tides, Kangaroo Paw flower, swans and other animals) and specified text.
Leading on from this – produce an RSVP card which could fit the Australian portrait stamp dimensions.
Private commission.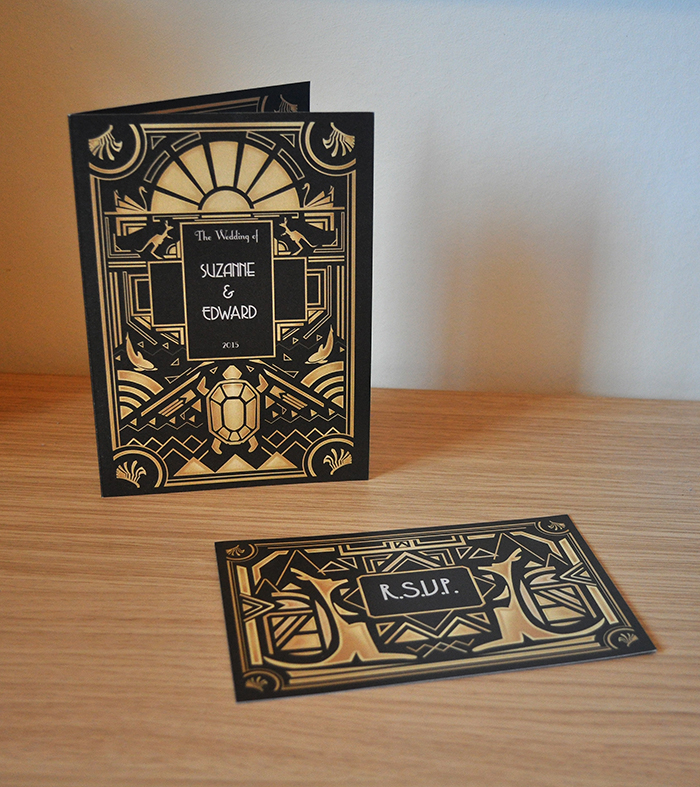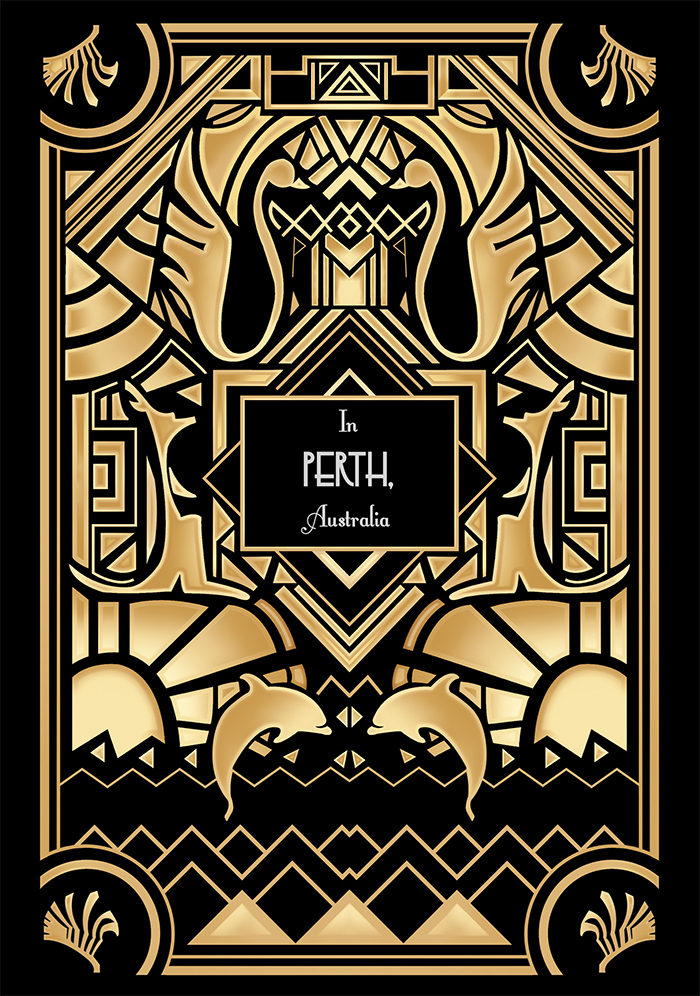 As seen on Creative Review's Website and Deco Wedding's Website.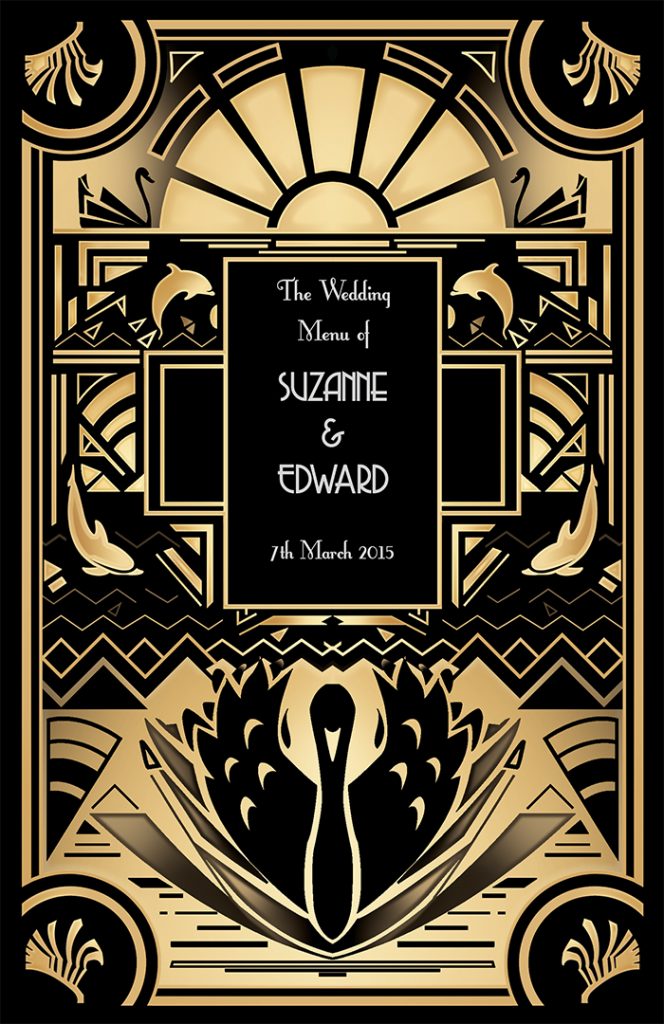 Art Deco Wedding Menu
Following on from the Art Deco Wedding Invitations I was asked to produce a Wedding Menu design for the couple.
Tawarri Reception Centre was on the banks of Swan River in Perth. The River is famous for their black swans, which I included in the designs.

The back of the Wedding Menu includes the Perth skyline that is famous for it's BHP building.

The brief and clients allowed me to have a lot of creative freedom when producing the designs.